Episodes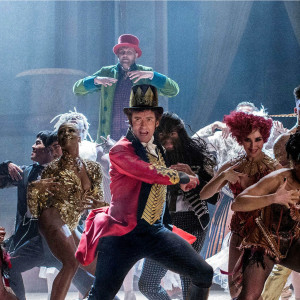 Monday Feb 08, 2021
Monday Feb 08, 2021
The Greatest Showman - aka the story of how an able-bodied white man crawled over the backs of the less fortunate on his way to fame and fortune... with songs!

Tune into this week's episode to hear our full, unfiltered take on this musical sensation from 2017 - including Hugh Jackman's indeterminate age, world-conquering Soprano singers who sound suspiciously like Kelly Clarkson impersonators, another thankless wife role for Michelle Williams and many, many hat switches! 
-----
Beyond the Box Set is a movie podcast with a twist. Each week we take a look at a well-known standalone movie and compete to pitch ridiculous sequel, prequel and spin-off ideas to bring them back to the big screen. 
If you enjoy this week's show, please hit subscribe to receive a brand new episode every Monday morning. You can also sign up to our Patreon to help support our show and access a number of incentives, including a weekly bonus show, extended episodes, a regular on-air promo slot and much more, all available for as little as $2 per month.
00.00: Forgive the lack of clips this episode... we couldn't afford the rights
45.50: The Greatest Showman Drinking Games
55.15: The Greatest Showman sequel pitches
1.19.15: Listener Submissions & Episode 204 Preview