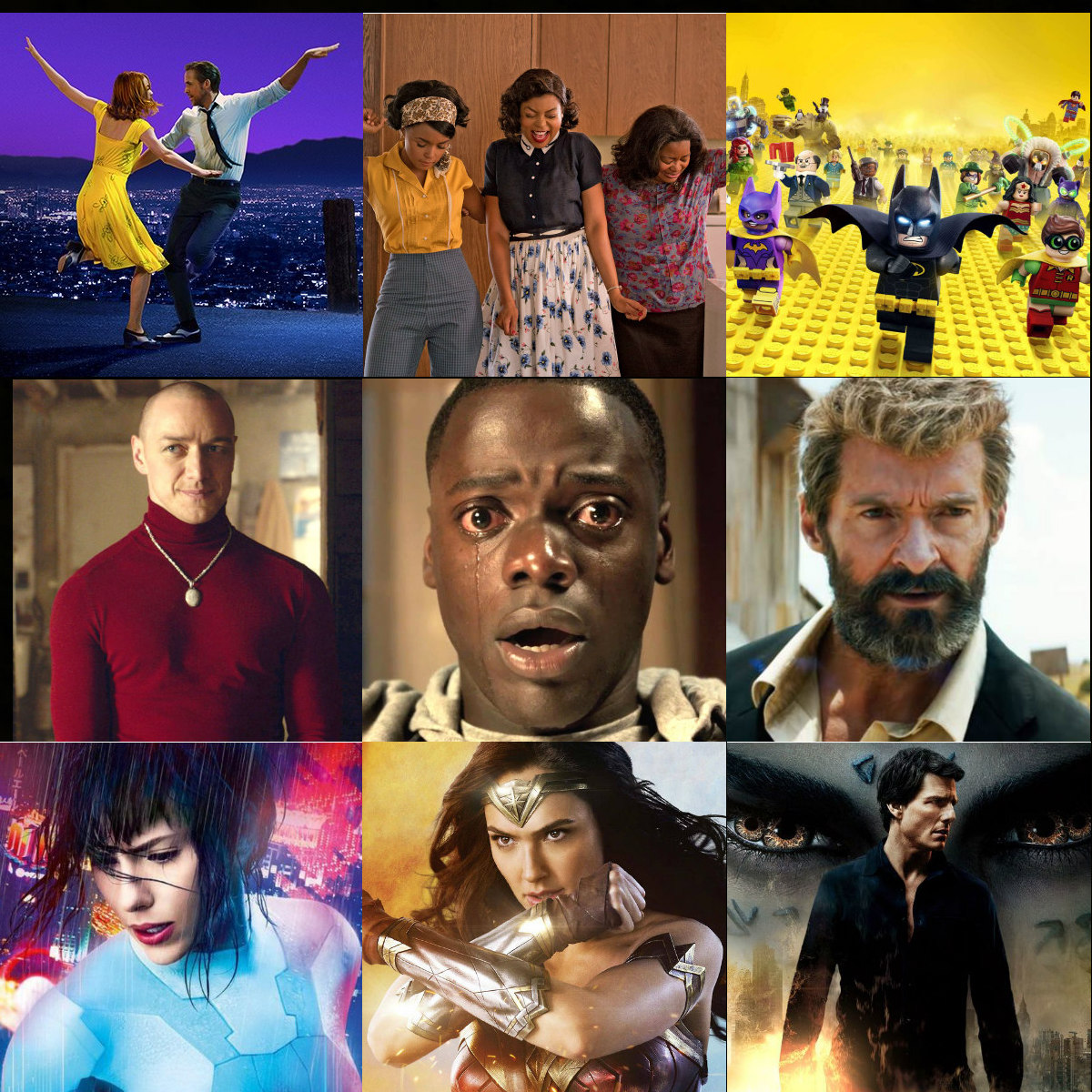 From depressing Oscar contenders to terrible franchise movies, we watched a lot of movies in 2017 that wouldn't necessarily fit the Beyond The Box Set format. So we thought it'd be fun to round off the year with a quick-fire run through everything we saw in the cinema this year, complete with improvised sequel pitches. 
Join us in the first part of this mammoth undertaking, in which we vainly attempt to remember the plots of some of the movies we saw from January to June 2017. WARNING - spoilers abound for all of the movies we discuss in this episode, but we'll give you plenty of warning to hit the skip button if there's anything you havent gotten around to yet...
Here are the movies featured in this episode:
00.00: Intro - Broken Shoulders and Pigeon Invasions
03.00: La La Land
06.20: Jackie
07.55: Loving
09.30: Fences
11.15: Moonlight
13.10: Hacksaw Ridge
15.10: Hidden Figures
17.40: Elle
20.30: Manchester By The Sea
23.10: Lego Batman
26.00: Split
29.40: Lion
30.55: T2: Trainspotting
33.10: Beauty & The Beast
35.55: Get Out
38.45: Logan
43.45: Kong: Skull Island
48.50: Ghost in the Shell
51.30: Free Fire
55.30: The Fate of the Furious
01.02.30: Alien Covenant
01.07.30: Guardians of the Galaxy vol. 2
01.09.25: Pirates of the Caribbean 5: Salazar's Revenge
01.16.15: Wonder Woman
01.21.10: The Mummy
01.25.40: The Beguiled
Stay tuned for part II, featuring increasingly drunken sequel pitches for all the movies we saw from July to December 2017. We'll also be back to our regularly scheduled programming on Friday 5th January 2018, so be sure to subscribe to hear all our latest episodes as soon as they're released.
-------
Every week on Beyond The Box Set, we watch a classic standalone movie and compete to pitch the most ridiculous sequel, prequel or spin-off ideas to bring them back to the big screen. Over the course of 2017 we've pitched sequels for stone-cold classics like Gladiator, Titanic and The Truman Show, cult favourites such as The Room, District 9 and Heathers... plus more questionable releases including 50 First Dates, Knights of Badassdom and the Super Mario Bros movie. 
If you like the show, please hit subscribe on your preferred podcasting platform to hear a new episode every Friday. Beyond The Box Set is available for free download and streaming on iTunes, Stitcher, aCast, Podbean, Pocket Casts, Youtube, Google Play and many other popular podcasting platforms.
Leaving us a review is the absolute best way to help our show to find new listeners, so if your new year's resolution is to be nicer to strangers on the internet, please consider throwing some nice words and a star or five in our general direction on any platform that allows for it. 
If you have a suggestion for a film you'd like to hear us cover - or a sequel idea of your own that you'd like us to shout out on air, you can contact us via Facebook, Twitter, Instagram, Google+ and Tumblr - or by leaving a comment under any blog post on our official website.