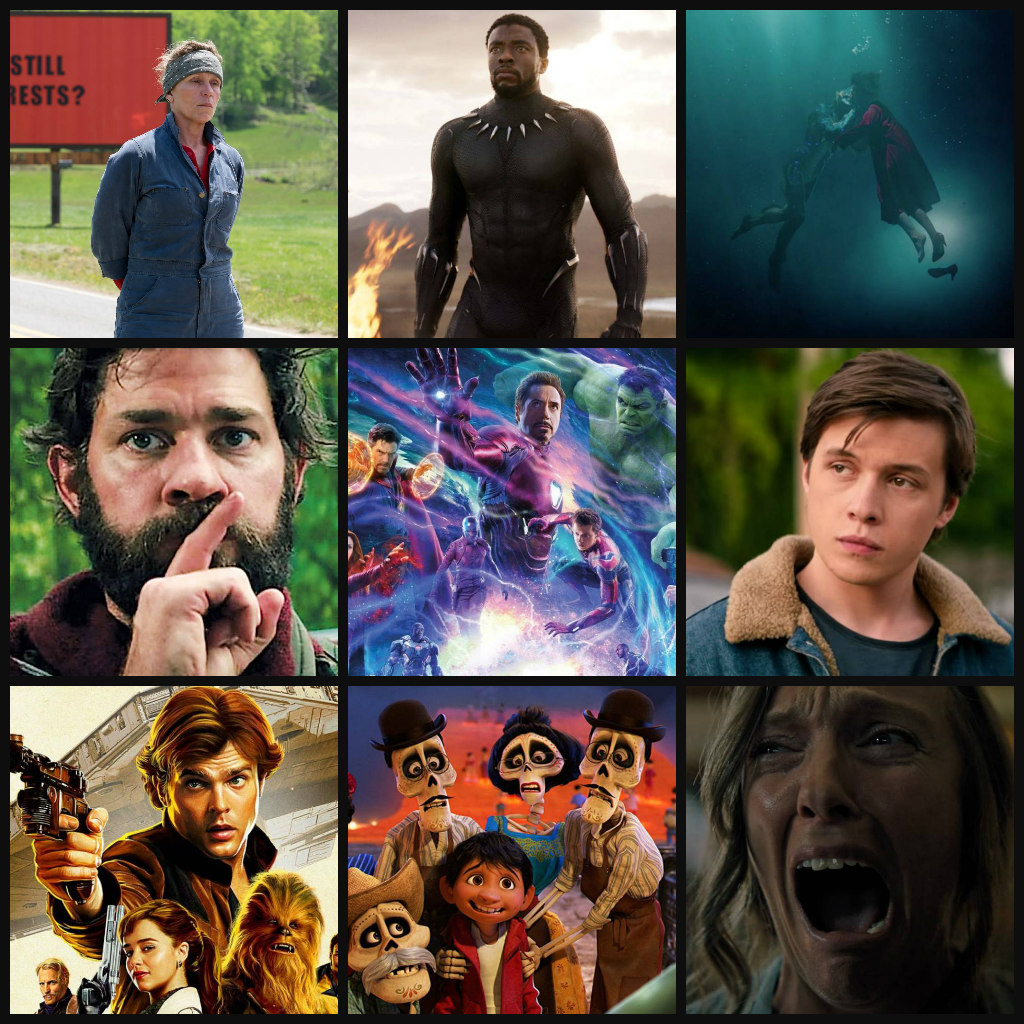 In addition to pitching sequels to old films, we also watched a lot of new releases in 2018. So we thought we'd end the year with a look back at everything we caught at the cinema over the past 12 months, while also attempting to pitch some very quick sequel ideas for them. 
This was a very silly idea that turned into a literal all-nighter, so we've split the results into two parts. Here's part one, in which we ran down everything we saw between January and June. Spoilers abound, obviously!
You can listen to full-length review episodes for all of these films by subscribing to our Patreon for as little as $2 per month. 
00.00: Molly's Game
04.55: The Post
07.25: Downsizing
12.35: Three Billboards Outside Ebbing, Missouri
16.08: The Greatest Showman
20.50: Phantom Thread
25.40: Call Me By Your Name
30.55: Black Panther
36.45: Darkest Hour
38.25: The Shape of Water
41.25: Coco
45.30: Ladybird
49.00: I, Tonya
52.35: Red Sparrow
55.30: Tomb Raider
58.30: Ready Player One
1.05.55: Love, Simon
1.08.50: Isle of Dogs
1.11.30: A Quiet Place
1.13.40: Deadpool 2
1.19.45: Avengers: Infinity War
1.24.40: Solo - A Star Wars Story
1.26.10: Jurassic World - Fallen Kingdom
1.29.30: Hereditary 
1.33.55: Ocean's Eight
1.36.30: Leave No Trace