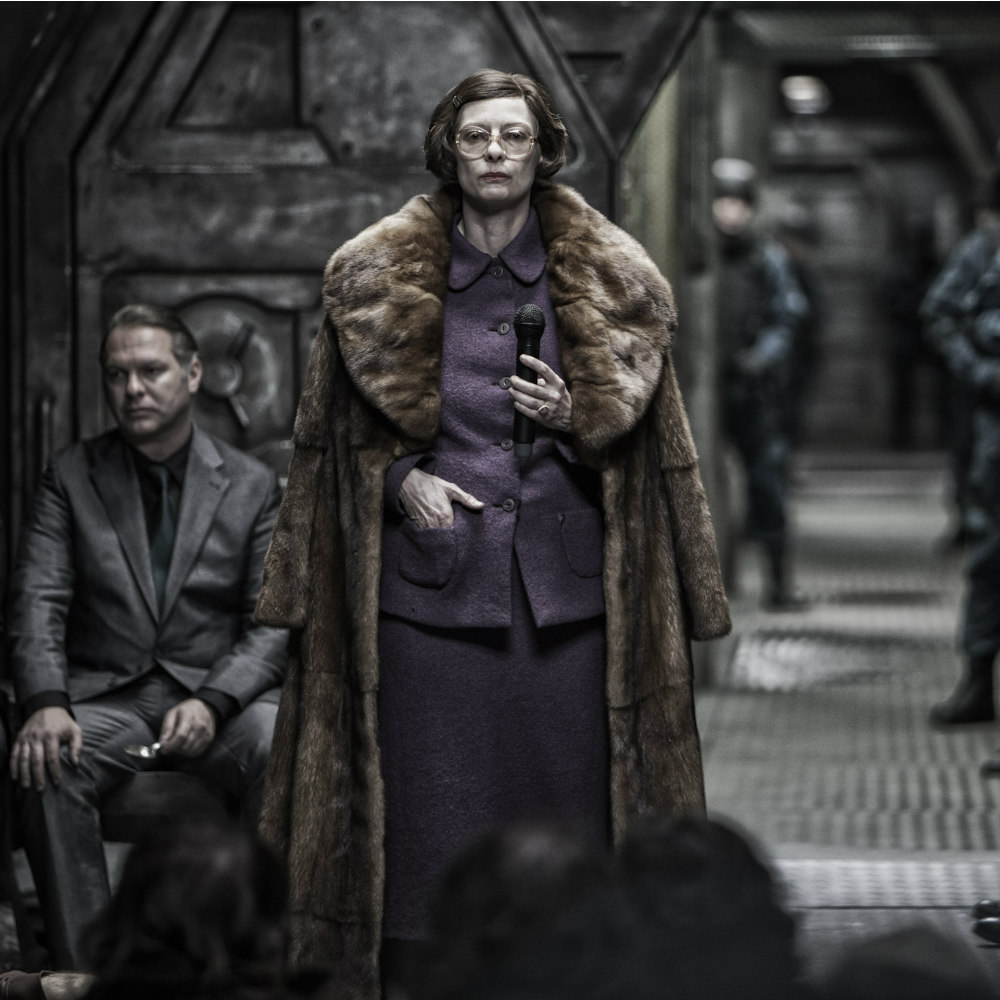 Imagine the worst train journey you've ever taken. Now, throw in baby-eating, a post-apocalyptic caste system and a demented Tilda Swinton ranting about shoes in a broad Yorkshire accent. Welcome to Bong Joon-ho's quirky sci-fi action hit Snowpiercer. It's quite the ride...
Released in 2013, Snowpiercer features an all-star cast including Chris Evans, Octavia Spencer, Tilda Swinton and John Hurt as the last remnants of humanity scrapping for survival aboard a high-speed train controlled by the mysterious and God-like 'Wilfred'. The film was acclaimed for its bold visual style and inventive action sequences. It is also completely insane.
This week on Beyond The Box Set, we discuss cool but nonsensical fight scenes, Tilda Swinton's gloriously off-kilter acting choices and why it's weird to be grossed out by Cockroach bars when you've already chowed down on a baby...
As is the tradition, we also pitch our own fantasy sequel ideas to the movie, including an anthology movie featuring the many bizarre characters who populate the original film, our first ever 'Make It a Video Game!' and a crossover with the biggest romantic blockbuster of all time...
-------
Each week on Beyond The Box Set, we take a classic standalone movie and compete to pitch the most ridiculous sequel, prequel or spin-off ideas to bring them back to the big screen. Our show is available on virtually all major podcasting platforms, including iTunes, Stitcher, Spotify and Podbean. 
We recently launched on Patreon, allowing our listeners to access a whole raft of fabulous bonus content including our weekly bonus show 'Beyond BTBS', a 30 second ad slot on our main show and the opportunity to become a character in one of our sequels. We also have our own line of merchandise on TeePublic.com, including T-shirts, mugs, iphone cases and more. 
00.00: Tilda Swinton is making some choices...
26.15: Snowpiercer Drinking Games
32.30: Snowpiercer 2: Directed by James Cameron 
48.05: 22 Short Films About Snowpiercer
1.01.15: Listener Submissions & Episode 53 Preview