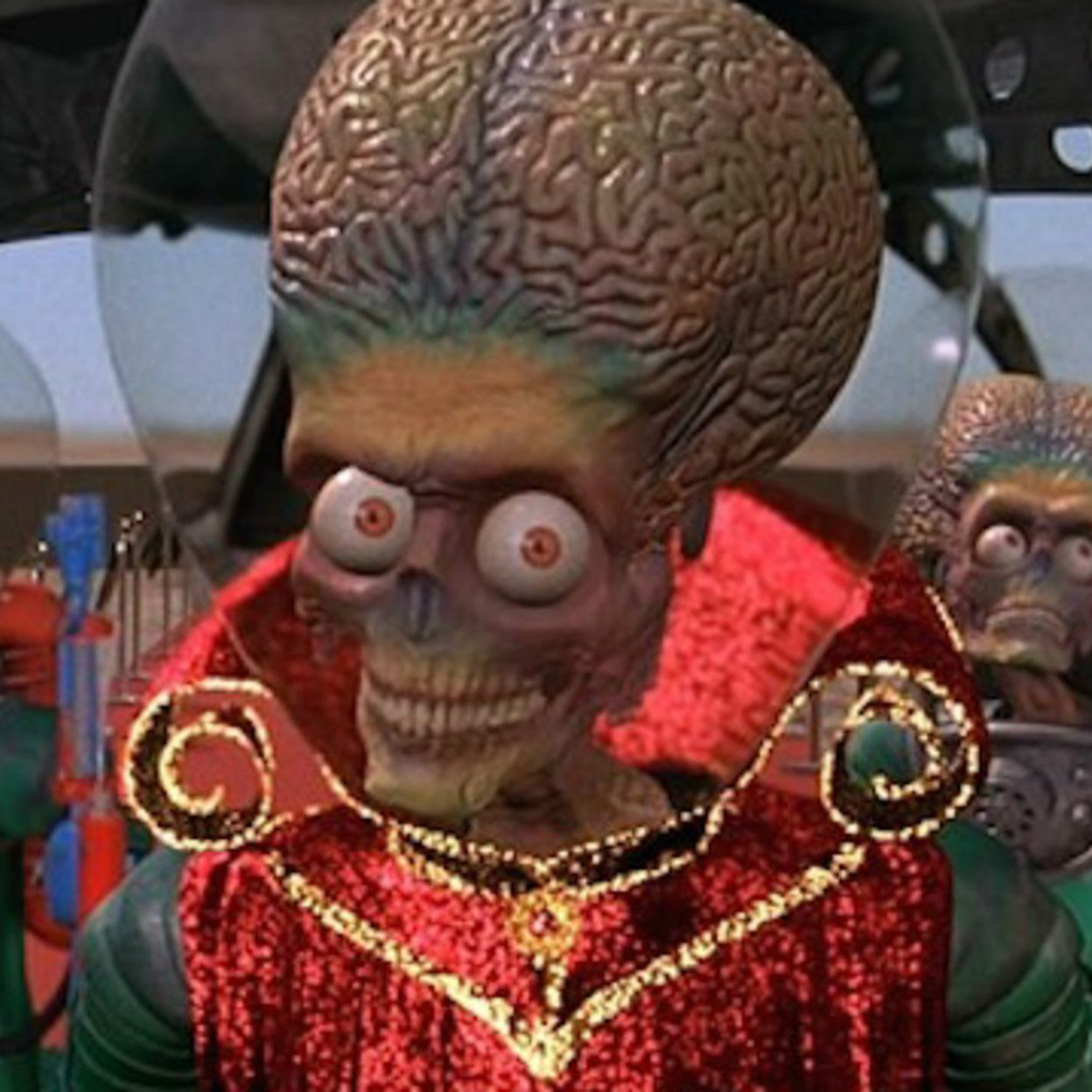 After our Dangerous Liaisons disaster last week, we clearly needed a change of pace to keep this Glenn Close mini-series on the rails. Enter Mars Attacks! - Tim Burton's campy love letter to 50s B-movies, and a very different role for our current featured actress. 
Mars Attacks! unites an impressive ensemble of 90s A-listers who prove more than willing to embrace the silliness - from Jack Nicholson as an opportunistic US President to Sarah Jessica Parker as a ditzy journalist who undergoes a startling canine transformation. 
The real stars of the show are Burton's Martians, though. Delightfully vindictive and with no obvious motive beyond causing chaos and destruction, these little green monsters are movie villains for the ages - which makes it a shame that this movie turned out to be a one off. Could our sequel pitches inspire a long overdue revival? One thing's for sure, it couldn't be any worse than Burton's recent Dumbo remake...
-----
Each week on Beyond The Box Set, we feature a classic standalone movie and compete to pitch the most ridiculous sequels, prequels and spin-off ideas we can think of to bring them back to the big screen. 
Our show has been listed as a 'Podcast of The Week' by The Guardian and Podbean, and as a 'Binge-Worthy Podcast' by Apple. We release a new episode every Friday morning, so subscribe for free to make sure you never miss an episode. 
Beyond The Box Set is also a proud member of the Pave Media Podcast Network. Check them out at pavemedia.net to find out how they could help you to grow your listenership and make meaningful connections with fellow podcasters. 
00.00: Annette Bening's 90s Madonna Vibes
30.40: Mars Attacks! Drinking Games
38.00: Mars Attacks 2: Attack on Mars!
48.45: Mars Attacks 2: Cat Women From Venus!  
1.00.00 Listener Submissions & Episode 114 Preview