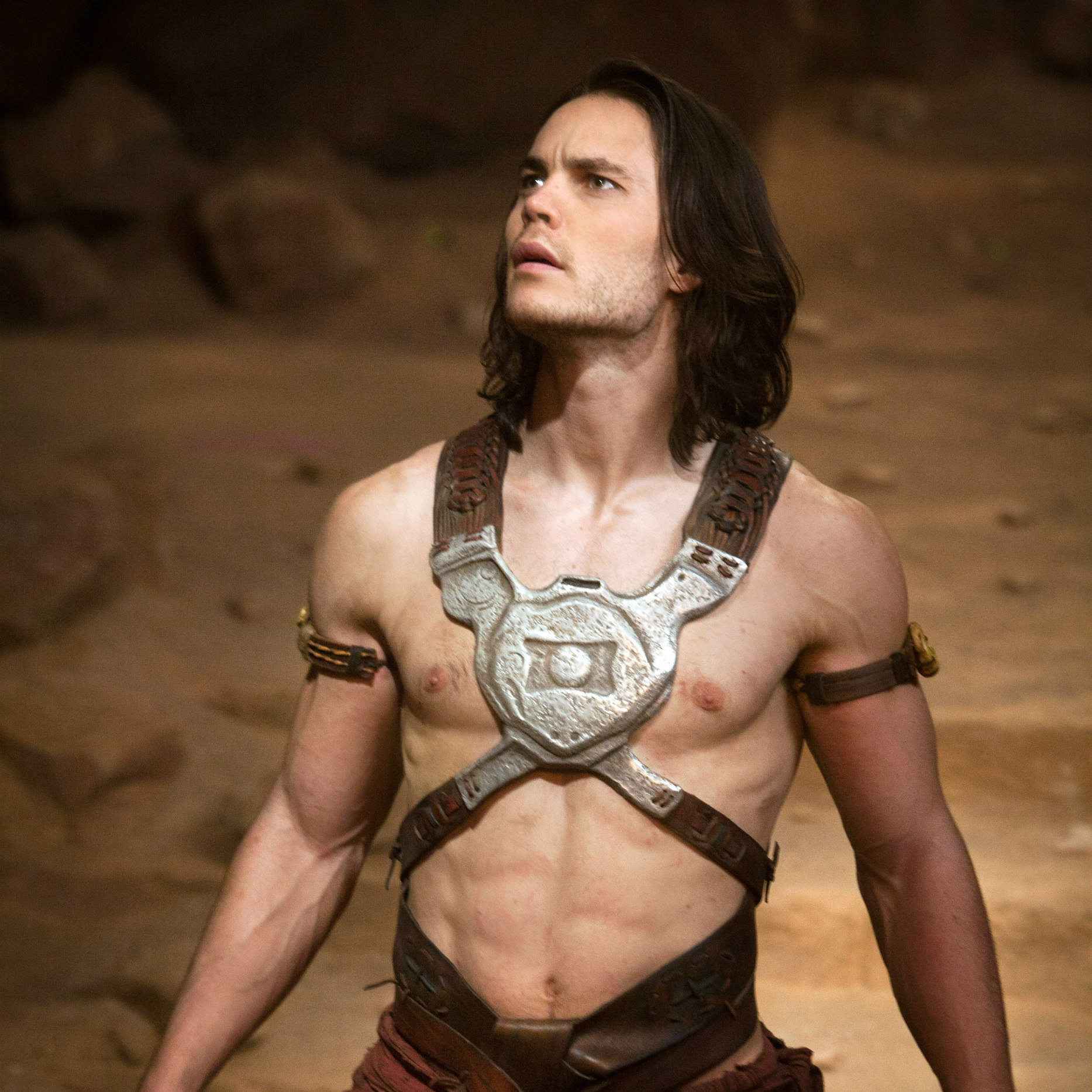 John Carter of Earth? John Carter of Mars? Frankly, as far as we're concerned this unholy mess of a movie should have been called John Carter and the completely incomprehensible plot. 
Directed by Pixar legend Andrew Stanton and starring Battleship himbo Taylor Kitsch, the long gestating big screen adaptation of Edgar Rice Burroughs' highly influential adventure novel was a disastrous box office bomb on release in 2012 - although it has since developed a small but vocal band of defenders. 
One of those defenders is Brandon T McClure of the Fake Nerd Podcast, who gamely joins us this week to explain his love for this movie and attempt to unpick the seriously overstuffed plot for our benefit.He also sticks around for the usual drinking games and, of course, our attempts at pitching a workable sequel - although given the financials, we wouldn't hold our breath for any of them getting green lit by a studio. Not on this planet, anyway...
-----
Beyond The Box Set is a successful movie podcast in which two intrepid hosts journey through the history of classic standalone cinema - then proceed to take a wrecking ball to each and every one of them with some truly ludicrous sequel pitches to bring them back to the big screen. 
Our show has been listed as a 'Podcast of The Week' by The Guardian and Podbean, and as a 'Binge-Worthy Podcast' by Apple. We release a new episode every Friday morning, so hit subscribe to make sure you never miss an episode. 
Beyond The Box Set is also a proud member of the Pave Media Podcast Network. Check them out at pavemedia.net to find out how they could help you to grow your listenership and make meaningful connections with fellow podcasters. 
00.00: Barsoom, Helium and not-so-little Green Men...
56.10: John Carter Drinking Games
1.06.30: John Carter The Second
1.14.00: John Carter and the Gods of Mars
1.19.40: John Carter Must Die 
1.29.50 Listener Submissions & Episode 110 Preview