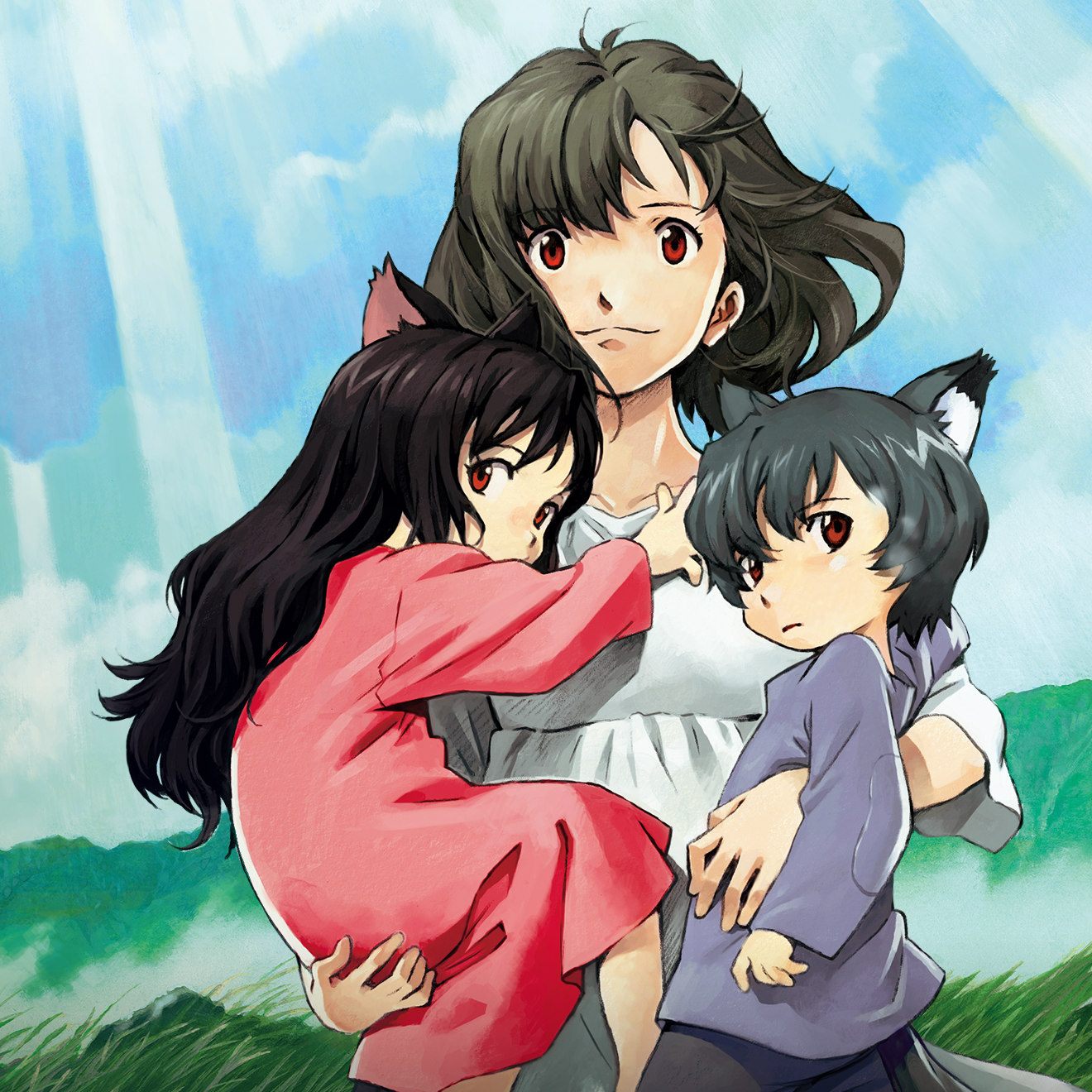 This Halloween is The Season of the Wolf here at Beyond The Box Set. Each week this month, we're looking at classic movies featuring Werewolves. First up, Mamoru Hosada's decidedly un-scary but very lovely 2012 anime Wolf Children.
Suggested by Patreon subscriber - and this week's special guest - Daniel Tickner, Wolf Children takes a thoughtful and heartfelt look at parenthood through the eyes of a young single mother struggling to raise her two half-wolf children in rural Japan.
From the stunningly beautiful animation to the quiet but heartfelt story, we found a lot to enjoy about our first sampling of the anime genre. Not that we let that prevent us from taking a few dramatic liberties in search of an entertaining sequel idea, of course...
Tune into this week's episode to hear what guest Daniel means when he describes Wolf Children as 'an aquarium movie', how a character name coincidence led Harry to make a surprisingly plausible connection between this movie and the MCU, and why John based his sequel entirely around his irrational hatred of cats...
-----
Beyond The Box Set is a podcast that combines creative writing and movie discussion for a weekly dose of entertainment like no other. Every episode is based on a classic piece of standalone cinema - i.e. a film with no sequels. After a thorough dissection of the original movie, we then compete to pitch ridiculous sequels, prequels and spin-offs to bring them back to the big screen - with hilarious and frequently un-filmable consequences. 
The show is available on all good podcasting platforms including iTunes, Spotify, Stitcher and Google Podcasts. If you enjoy the show, please consider subscribing for a new episode every Friday morning - and if you're feeling really generous, leave us a review too. It makes us feel good and really helps us to find new listeners. 
You can also access a host of bonus content by becoming a VIP listener for as little as $2 per month on our Patreon page, and we have a range of fabulous merchandise over on Teepublic. 
00.00: Is it ever OK to snog a canine? 
35.30: Wolf Children Drinking Games
47.15: Cat Children - A Horror Movie
58.45: Wolf Teenagers aka Teen Wolf (but not that one) 
1.06.50: Wolf Children 2: The Grand Wolf
1.16.20: Listener Submissions & Episode 86 Preview