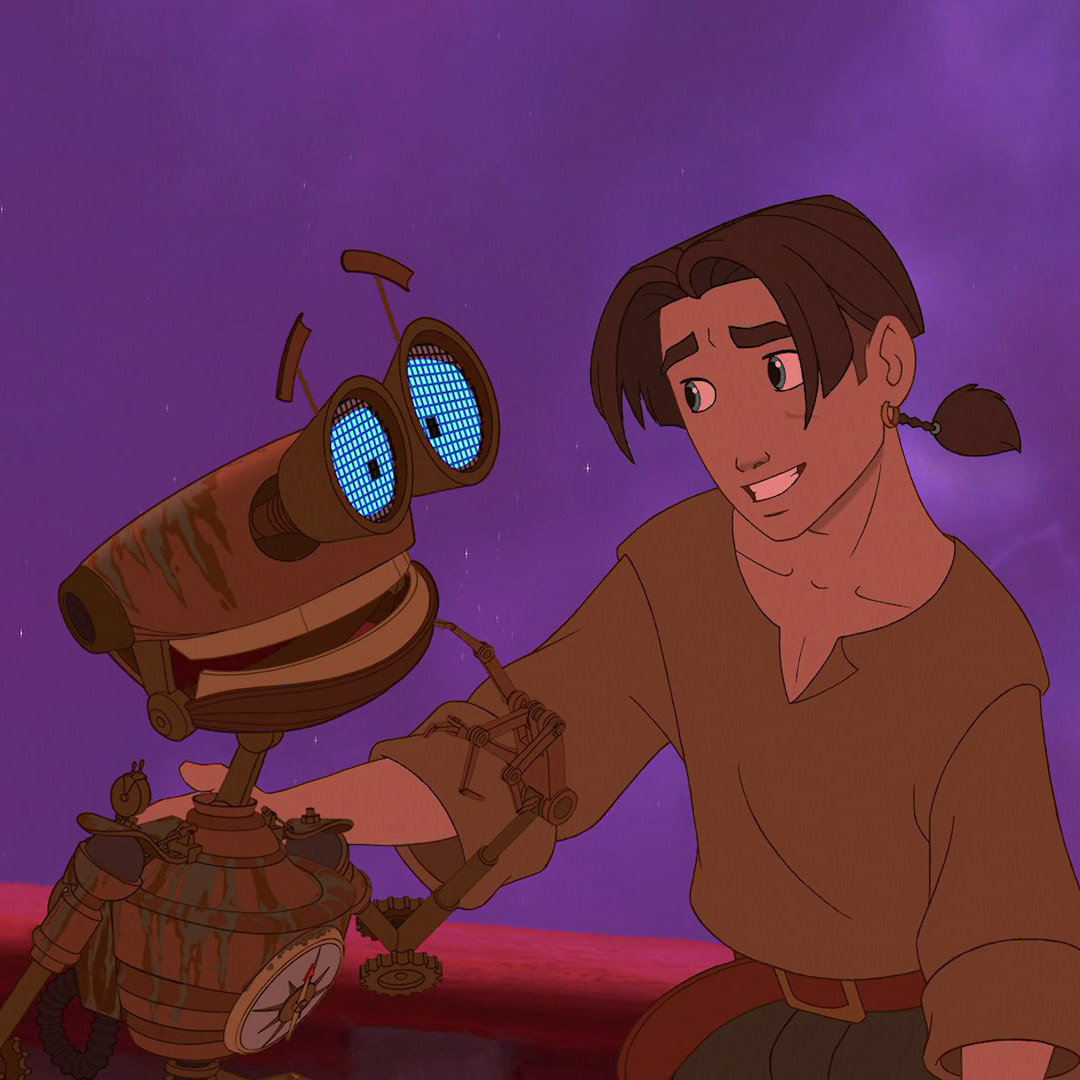 Finding a Disney movie with no sequels is a pretty tall order, so this week we drafted in a professional. James Mason PHD has an actual doctorate in Disney - making him the perfect guest to talk through the underrated 2002 sci-fi Treasure Planet - a rare misfire that was swiftly buried by the Disney corporation after its warm reviews failed to translate into box office receipts.
The long-gestating passion project of directors Ron Clements and John Musker, Treasure Planet takes Robert Louis Stevenson's classic adventure Treasure Island and reboots it in a colourful futuristic galaxy populated by robots and aliens. The film is a notable change of pace from many Disney animations, with a lack of big musical numbers and a plot that eschews traditional love interests and focuses instead on the complicated father-son relationship played out by Hawkins and the morally compromised Long John Silber. 
In this episode, we discuss daddy issues, horrible Goo Goo Dolls songs and 'The Jar Jar Factor' - all of which make Treasure Planet a flawed but fascinating addition to the Disney Animated canon. We also pitch our own sequels to the movie, including a prequel that reveals the fate of Jim Hawkins' absent father, a round of recontextualised spin-offs featuring dinosaurs, mean teens and 90s sitcom stars, and what we're pretty sure would be Disney's first ever LGBT-themed part-animated murder thriller...
-----
00.00: The Muppets Did It Better
29.40: Treasure Planet Drinking Games
41.40: Treasure Planet 2: The Map To Treasure Planet
55.50: Treasure Planet: A Disney Crime Story
1.03.05: Treasure Granite, Treasure High-Land and Treasure I-Friends
1.18.50: Listener Submissions & Episode 66 Preview