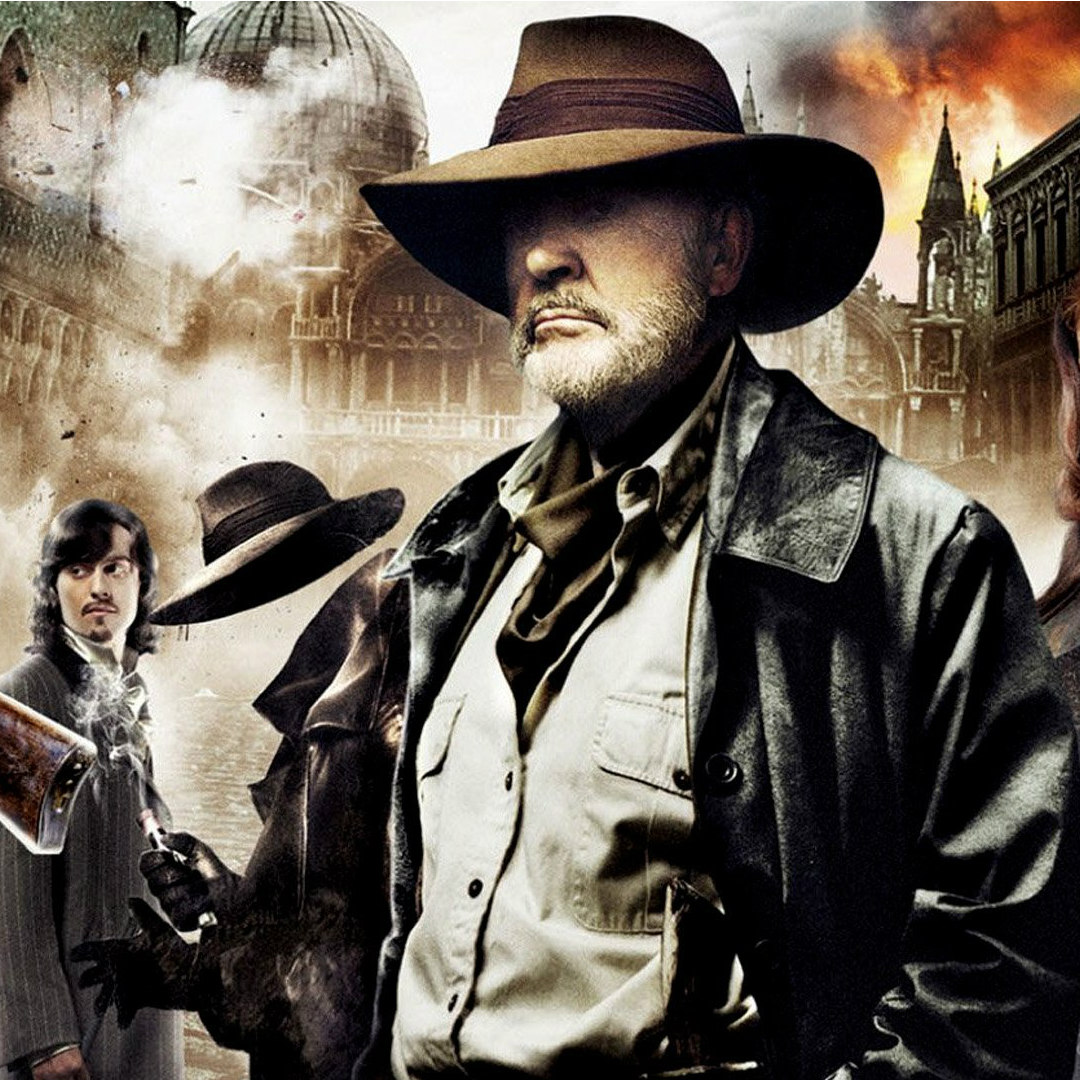 Was the public really crying out for an Allan Quatermain movie in 2003? If so, they probably weren't banking on the incoherent mess that is The League of Extraordinary Gentlemen, a notorious box office bomb that effectively ended the careers of director Stephen Norrington and star Sean Connery.
This week on Beyond The Box Set, following a request from our pals at the Blokebusters podcast, we revisited The League of Extraordinary Gentlemen and tried to figure out how a decent premise ended up going so very, very wrong.
Join us as we attempt to piece together the truly incomprehensible plot of this movie, before imagining what might have been with some course-correcting sequel and reboot ideas. Along the way we also discuss terrible dialogue, Sean Connery's complete lack of effort, heavy-handed literary allusions and much more...
If you're planning to reappraise this movie at some point in the future, we strongly recommend having a drink or three to hand. Fortunately we've also got you covered this episode with some The League of Extraordinary Gentlemen drinking games to ensure your critical functions are nice and dulled by the time the seventh consecutive pointless character introduction rolls around...
---------
Each week on Beyond The Box Set, we take a classic - or questionably classic - standalone movie and compete to pitch the most ridiculous sequel, prequel and spin-off ideas to bring them back to the big screen. So far we've covered everything from Heathers to Hocus Pocus, with plenty in-between.
If you enjoy the show, please hit subscribe to receive a new episode for free download every Friday morning. User reviews also really help us to get Beyond The Box Set into the ears of new listeners, so we'd really appreciate any iTunes stars you could throw our way...
Beyond The Box Set is available on virtually all major podcasting platforms including iTunes, Stitcher, aCast, Podbean, Overcast, Player FM and much more. You can also reach out to us on Twitter, Facebook, Instagram, Tumblr and on our official website...
00.00: Attempting to make sense of the nonsensical 
25.25: The League of Extraordinary Gentlemen Drinking Game 
30.00: Alternative Readings - The League of Extraordinary Wigs 
32.05: The Team of Brilliant Gents
49.35: Remedial Literary Studies
1.01.55 Listener Submissions + Episode 39 Preview